A Woman Somehow Dead, Poems by Amy Locklin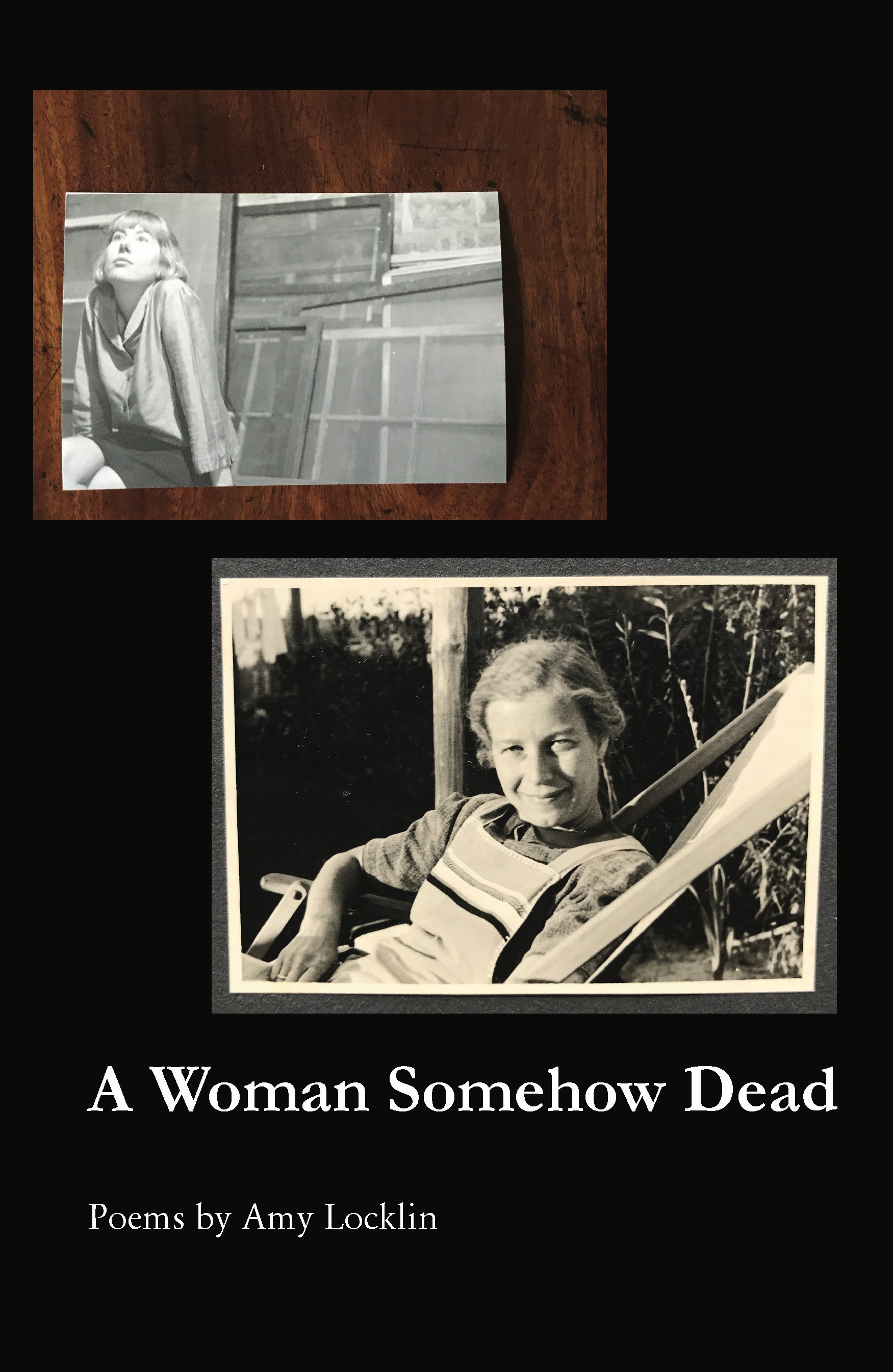 The whirl of life and death, the rhythm of rot and rebirth, permeates these striking poems by Amy Locklin.

"The poems in A Woman Somehow Dead are gritty and marrow rich. They illuminate the horror and magnificence of the animal world and the human world, and they 'rattl[e] out [their] sound through bone.' Locklin's central birds-owl and crow-are intrinsically connected with what we have lost in one realm, what we have reclaimed in another. Each poem in this beautifully crafted book is an excavation of the human body and psyche and an unflinching interrogation into what the human heart must bear."-Alessandra Lynch, author of Daylily Called in a Dangerous Moment and Pretty Tripwire.
"Inspired by anthropology and archaeology, Locklin's book reports on distant ancestors and rescued birds, seeking connections across boundaries that others might find formidable. Every death becomes a text to be deciphered. And being childless-in this poet's imagination- promises a different kind of inheritance, where shrewd observation allows for wilder bonds."-Karen Kovacik, author of Metropolis Burning, Beyond the Velvet Curtain, and translator of Distant Lands.
"In her poem, 'Aging Raccoon Mandibles,' Amy Locklin speaks of a 'first laboratory' where the speaker had a foreshadowing of her life. She gave it the name, 'a science of us.' In this compelling book of poems, written in terse language and vivid rhythms, Locklin's investigations into 'us' span fields from Archaeozoology and animal rescue to the family's connections to the Third Reich and the speaker's encounters with sexism, debilitating disease, and thoughts of her own death. Far from being a mournful dirge, A Woman Somehow Dead becomes a celebration of a life that is now somehow larger than the self, knit as it is to our fellow creatures and to ancestors near and remote."-Roger Mitchell, author of Reason's Dream
ISBN: 978-1625494023, 102 pages, $19.00