The Language of Little Girls, Poems by Kate Falvey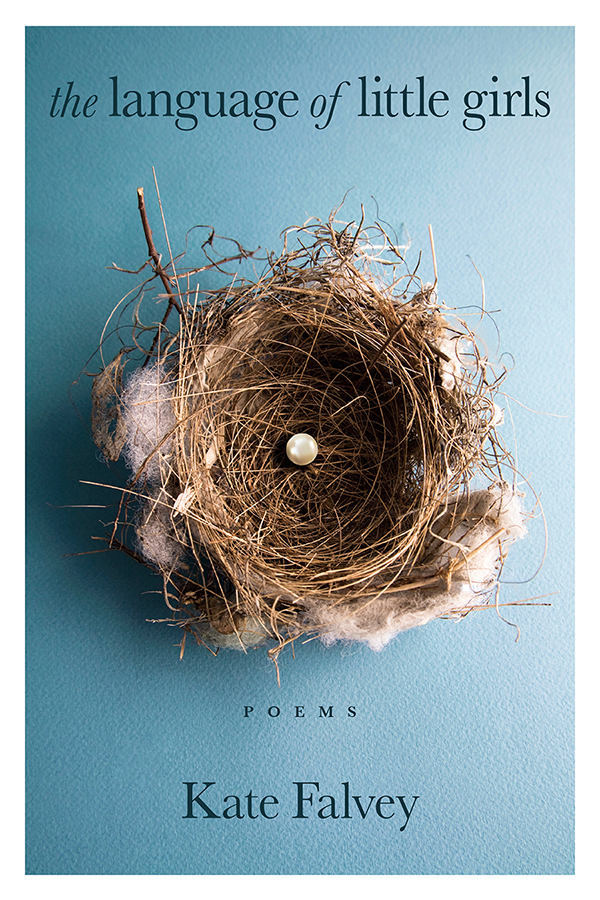 The Language of Little Girls is a rich tapestry of girl culture, girl experience, girl in the world. Kate Falvey's finely-etched portraits resonate.
"With language both muscular and elegant, as well as cunningly original, Kate Falvey draws us in and weaves her delightful stories around us until we cannot escape and do not wish to! I could not stop reading these lyrical tales, these blank verse romps, these intimate and delicious forays into the fertile/febrile mind of Falvey's precocious female characters. Inhale these poems! They are gorgeous, daring, playful, theatrical, and, above all else, magical."— Maureen Seaton
"Kate Falvey is one of America's great unsung wordsmiths. The Language of Little Girls is a woman's Dubliners in verse, though it flies by the nets of Joyce's charted city. Falvey's landscape is apparitional, the timeless space where girls and the women they become grapple with the marks and markers of their peculiar cultures, which are, after all, only signposts for the course of human life. It is a finely wrought realm seen through virtuoso language and images always tempered with humor and grace." — George Guida
"From line one to the last word, Kate Falvey's poetry captures the reader and never lets go. The Language of Little Girls is a lovely and sacrosanct walk through memory, mourning, and the muddiness of life. It is, quite frankly, a beautifully honest collection of poems written by a powerfully evocative American poet." — Monique Ferrell
"Lush and beguiling, The Language of Little Girls is rapt with contradictions, sweets and solids, domestic and wild. The children and adults who inhabit her poems are wary, wise, wishful people who reveal themselves through a range of materials: the nature they encounter, the groceries on their tables, other children and adults who help and hinder them. Falvey's voice is vivid and expansive as she explores their longing for life." — Nina Bannett
"The poems in The Language of Little Girls are marked by a distinctive voice and lyricism as well as a willingness to take risks with language and subject matter. What an amazing book!" — Maria Mazziotti Gillan
Kate Falvey's work has appeared in an eclectic array of journals and anthologies. She has published two chapbooks, What the Sea Washes Up and Morning Constitutional in Sunhat and Bolero, and edits the 2 Bridges Review, a literary/arts journal published through New York City College of Technology of the City University of New York, where she teaches. She serves on the editorial board of the Bellevue Literary Review.
ISBN-13: 978-1625491930, 104 pages, $19