Through a Garden Gate by Charlotte Mandel and Vincent Covello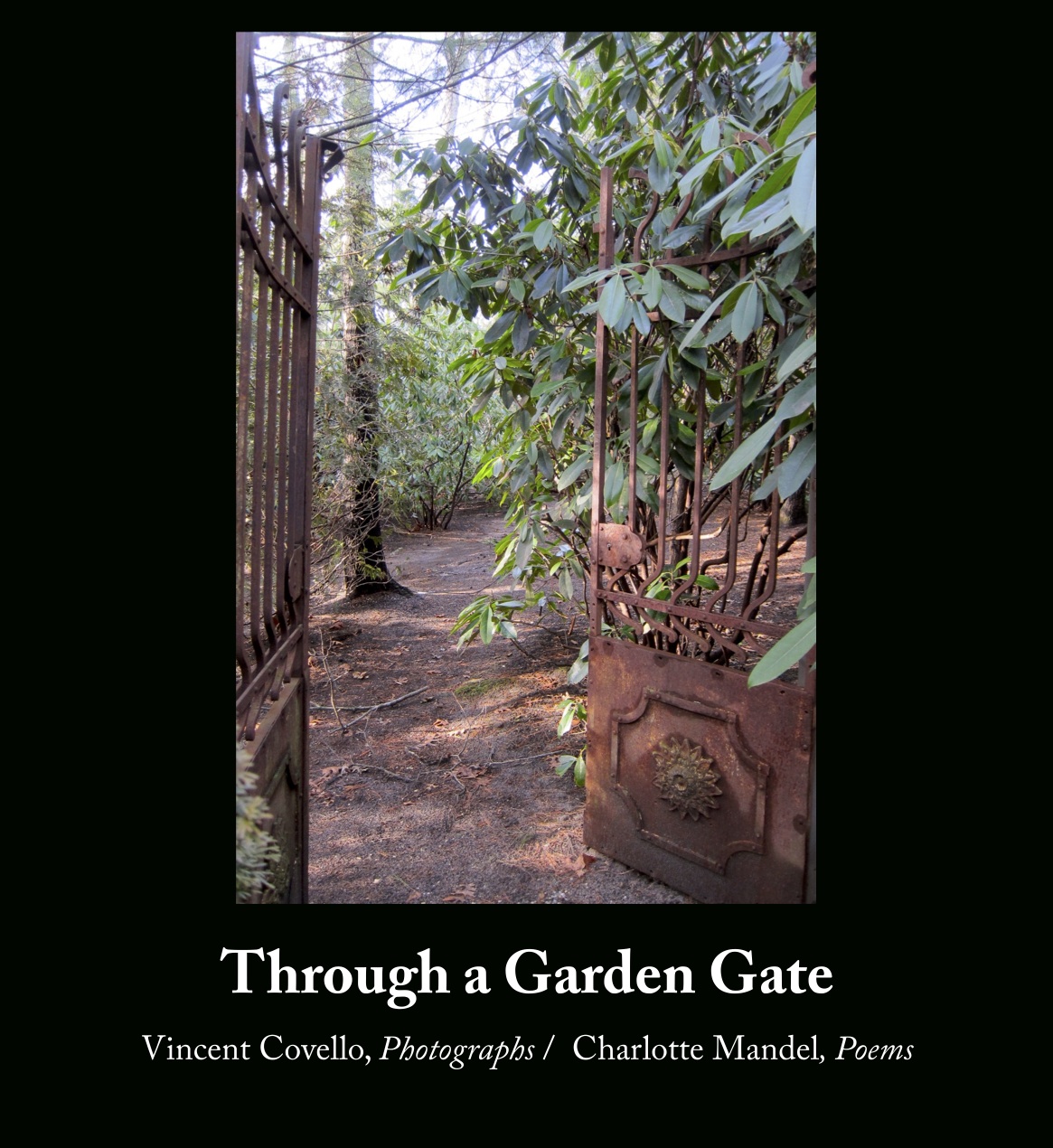 Through a Garden Gate invites you to a rare interweave of three arts-poetry, landscape design, and photography. The poems of Charlotte Mandel, inspired as she walked in the garden areas created by Vincent Covello, appear in this book face to face with Covello's stunning color photographs. The poems and photographs offer sensory experience as seasons change-water falling over rocks, sunrise aglow between standing stones, flash of lightning in a night sky, summer blossoms, winter icicles. This book opens the garden gate—enter.
Vincent Covello is a risk and crisis consultant by day and a garden landscaper and photographer on weekends. He is the co-author of what many consider to be a seminal work on rocks in small Japanese style gardens: "The Japanese Art of Stone Appreciation" (Tuttle Publishing Co.). He has used his knowledge of garden stones and his study of landscape design to create and photograph his own garden-a series of 31 venues, including Japanese, Chinese, Himalayan, French, and Italian settings. Photographs taken by him of many of these gardens are in this book.
Charlotte Mandel has published eight previous books of poetry, the most recent Life Work from David Robert Books. Her awards include the 2012 New Jersey Poets Prize; two fellowships in poetry from New Jersey State Council on the Arts; Woman of Achievement Award from NJ Business and Professional Women; The Writer's Voice, NYC; residencies at Yaddo; Millay Colony; Virginia Center for the Creative Arts; Montalvo Arts Center. Her verse play "The Gardener's Wife" appears in Verse Wisconsin. She edited the Eileen W. Barnes Award Anthology, Saturday's Women. As an independent scholar, she has published a series of articles on the role of cinema in the life and work of poet H.D. She recently retired from teaching poetry writing at Barnard College Center for Research on Women. Visit her at www.charlottemandel.com.
ISBN 978-1625491213, 60 pages, $20.00